ATTENTION - Due to the ongoing COVID-19 pandemic and in accordance with local school district policies, masks will be required in the fall for all people 2 years and older indoors (and outdoors when unable to maintain social distancing) until further notice with classes going online on a temporary basis if necessary to maintain the health and safety of all students and their families. Please contact Miss Steph for more information, and thank you for your understanding.
- ENROLLMENT FOR FALL 2022 OPENS SOON -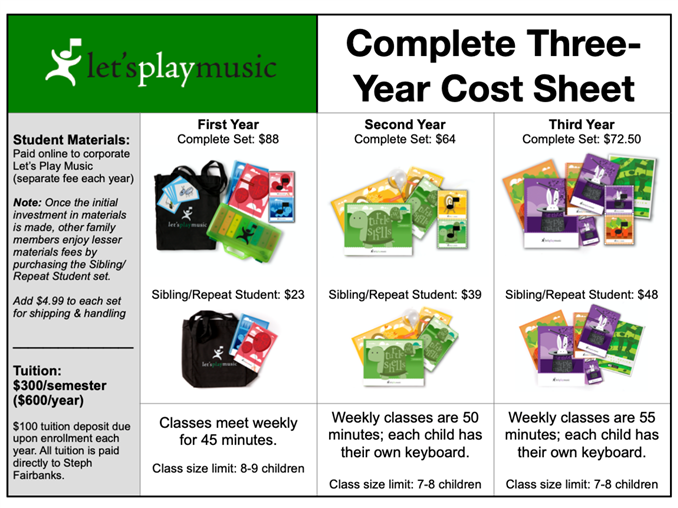 Financial aid is available to families in need - everyone should have access to music!
Fall/Spring 2021-22 schedule:
1st Year (Red Balloons/Blue Bugs)
WEDNESDAYS AT 10AM, 3:30PM AND 4:30PM

2nd Year (Green Turtle Shells/Yellow Arrows)
THURSDAYS AT 3:30PM AND 5:30PM