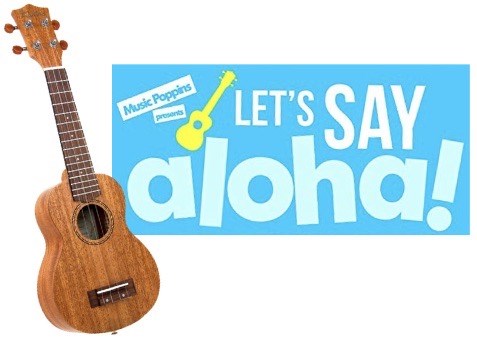 Let's Say Aloha! Beginner Ukulele Classes
Is there an instrument that sounds like summer more than the ukulele? Just hearing it makes you feel like you're relaxing on a beach in Hawaii! This engaging and interactive curriculum is fun for all ages. In five lessons, your child will learn the basics of ukulele maintenance, tuning, chords, strumming patterns, reading a lead sheet, and more to be able to strum the summer away!
Pictures from Session 1 in June -
so much fun!!
Session 2 (July 12-16)
Family Class (child and a caregiver) - 11-11:50am
Tuition - $130 per child (includes Let's Say Aloha! student book*)
Add a ukulele, padded case, tuner, strap, and extra strings for $45!
*CD or MP3 downloads of music available to purchase separately
To enroll in ukulele classes, simply click on the class time of your choice!
---
Sound Beginnings - 3-Day Sample Class
(ages 0-5)
Have you been wanting to try out Sound Beginnings, but are a bit concerned about the 15-week commitment? This is your chance to give it a try in a quick, 3-day class! No extra materials needed, just come ready to dance and sing and play! All classes will be held outside and all materials sanitized for your child's safety.
Click on preferred class time to register:
Tuition - $35* (Venmo, cash, or check - paid at enrollment to hold your place in the class)
*If you register for fall Sound Beginnings - Brown Teddy Bears or Let's Play Music - Red Balloons classes, your $35 will be applied towards your fall tuition. What a deal!!
---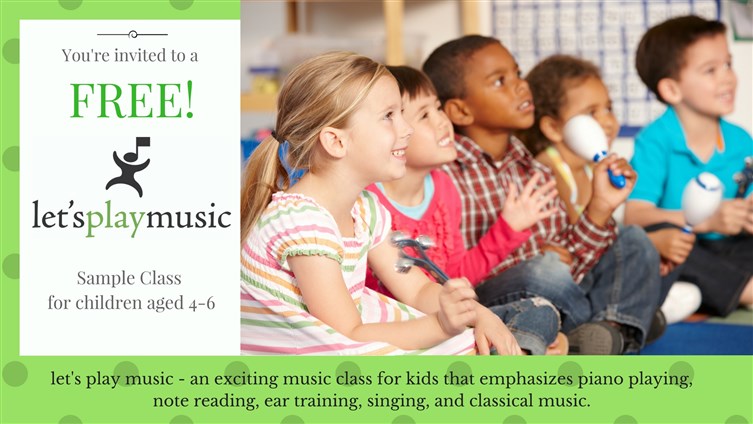 Let's Play Music sample classes
(ages 4-6)
Piano lessons can be fun and engaging! Come and try out a Let's Play Music class and experience for yourself this active, playful program that will keep children not just interested in learning about music, but excited to keep practicing and improving.
Click on preferred class time to register: